Learn Portuguese at Language Loop in Chicago!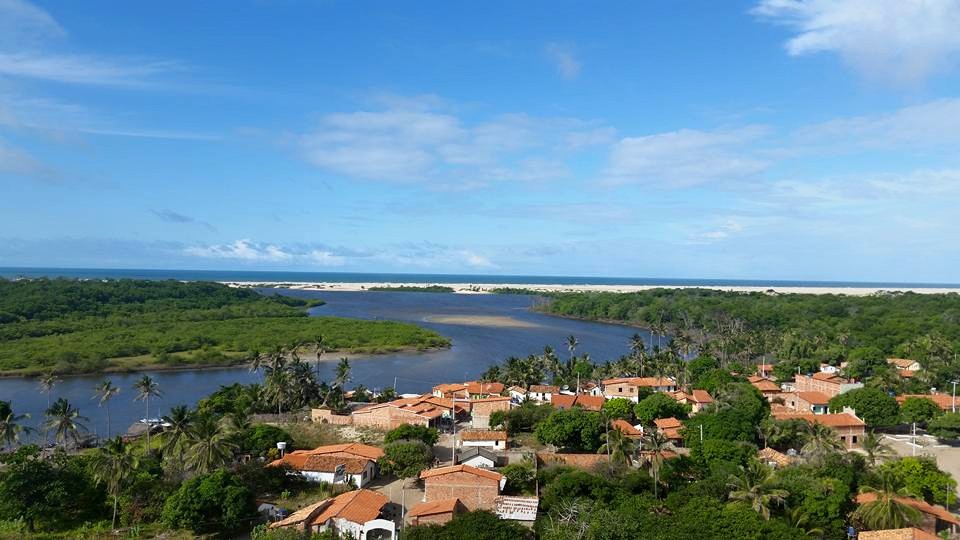 Miguel de Cervantes once called Portuguese "the sweet and gracious language" and Spanish playwright Lope de Vega referred to it as "sweet", while the Brazilian writer Olavo Bilac poetically described it as "a última flor do Lácio, inculta e bela" (the last flower of Latium, rustic and beautiful).- Wikipedia
Speaking Portuguese is well within reach! Portuguese is the eighth most spoken language and the third most spoken European language in the world, with English and Spanish at the lead. Together with Spanish, French, Italian and Romanian, these languages comprise the five modern Romance languages. Grammatically speaking, Portuguese is very similar to Spanish, Italian, and French, making it relatively easy to learn.
We can create specialized vocabulary curriculum (Hospitality, Health, Business, Law, Construction, Food & Beverage, etc.) to meet specific language needs.
LANGUAGE LOOP'S PORTUGUESE PROGRAMS AND SERVICES:
Live Instruction (Face-to-Face): Portuguese lessons are offered for all proficiency levels. If you have background in Portuguese, please contact us to schedule a time for a free level evaluation.
INTENSIVE PROGRAMS
Dive & Survive in Portuguese-an Immersion Program: Language Loop's most intensive private course, Dive & Survive is the ideal program for frequent travelers. This course requires from students 7 hours per day, for 5 consecutive days. Complimentary lunch is included for every day of the program.
Group Intensive Portuguese Programs (2-5 students): These classes meet every day from Monday to Friday, 3 hours per lesson for the duration of: 
2 weeks (30 hours of instruction)
3 weeks (45 hours of instruction)
4 weeks (60 hours of instruction)
PRIVATE COURSES
Private Portuguese Instruction: These lessons are one-on-one. Students enjoy flexible schedules. Each class meets for a minimum of two hours. Enroll in a customized program or take advantage of one of our packages designed with your language needs in mind.
Tutoring: private lessons and a flexible schedule. Class content is focused on particular aspects of the Portuguese language and the student's needs.
Skype Lessons: If you prefer distance learning, we offer lessons via Skype.  Contact us for details.
GROUP CLASSES
Busy Loop Group (2-5 students):  Meet once a week, two hours per lesson, for 8 weeks or accelerate your progress: meet twice a week for 4 weeks to complete 16 hours of instruction. (Schedule updates).
SEMI-PRIVATE COURSES
Semi-Private Portuguese Lessons: This course comprises of 2-3 students who wish to learn together, and who share the same proficiency level. This course features a flexible schedule.
OTHER PROGRAMS
Corporate Portuguese Private and Group Programs onsite or in our language center: This program offers a flexible schedule. However, there is a minimum of two hours per class. Lessons are completely customized.
Portuguese Literature Courses: Classes are private or in a small class setting.
Translation Services: Our team of experienced translators will be happy to assist you with the translation of documents in Portuguese.
Cross Cultural Training: Cultural understanding is a key component in today's global business efforts. Our trainers bring all their experience and knowledge in cultural awareness to ensure success in your company's assignments abroad. Seminars and training are offered on-site or in our training center.
"If I am really a part of your dream, you'll come back one day."
-Paulo Coelho, Brazilian lyricist and novelist. He has become one of the most widely read authors in the world today.
Facts about the Portuguese Language:
Portuguese is a part of the Ibero-Romance group that evolved from several dialects of colloquial Latin.
Portuguese is widely-spoken by 250 million people.
The language originated in Galicia, Spain and Northern Portugal over 2,000 years ago.
Medieval Portuguese Poetry
Das que vejo
nom desejo
outra senhor se vós nom,
e desejo
tam sobejo,
mataria um leon,
senhor do meu coraçom:
fim roseta,
bela sobre toda fror,
fim roseta,
nom me meta
em tal coita voss'amor!
João Lobeira
(c. 1270–1330)
Portuguese is the official language of Portugal, Brazil, Mozambique, Angola, Cape Verde, Guinea-Bissau, and São Tomé and Príncipe. Portuguese has co-official status (alongside the indigenous language) in Macau in East Asia, East Timor in Southeast Asia and in Equatorial Guinea in Central Africa. Also the result of expansion during colonial times, Portuguese speakers are also found in Goa, Daman and Diu in India and in Malacca in Malaysia.
Modern Standard European Portuguese (português padrão) is based on the Portuguese spoken in the area including and surrounding the city of Coimbra, in central Portugal, while modern Standard Brazilian Portuguese (português neutro) is based on the Portuguese spoken in the area including and surrounding the city of Rio de Janeiro, in southeastern Brazil, which if vanished from its stereotypical traits i.e. its strong European flavor in phonology and prosody, is linguistically a halfway between Brazilian dialects and accents.
Brazilian and European Portuguese differ in terms of phonology, verb conjugation and syntax.
Sources: Wikipedia and Encyclopedia Britannica